Integrity Pro Cleaning is a trusted name in the world of professional cleaners, providing top-notch residential and commercial cleaning services in Rosamond, CA. Our team of expert cleaners has years of experience serving the community with our excellent cleaning solutions. With our specialized equipment, advanced cleaning techniques, and eco-friendly cleaning products, we deliver unparalleled cleaning services that cater to your individual needs. Whether you require a one-time deep clean or scheduled cleaning services, our team is here to provide you with exceptional cleaning services.
Residential Cleaning Services
Our residential cleaning services are designed to help homeowners maintain a spotlessly clean and healthy environment. We take immense pride in our exemplary cleaning services catering to each client's unique requirements. Our expert cleaners will leave no stone unturned in ensuring that every nook and cranny of your home is properly cleaned, disinfected, and spotlessly clean.
Bathroom Cleaning
We thoroughly clean your bathroom, with extra attention given to often-neglected areas such as the shower, toilet, and sink. We offer grout and tile cleaning and shower door restoration services.
Kitchen Cleaning
Our kitchen cleaning services will leave your kitchen sparkling clean. We clean all surfaces, including the stovetop, fridge, oven, and cabinets. We also offer appliance cleaning and vent hood cleaning.
General Housecleaning
Our general housecleaning services take care of vacuuming, dusting, and mopping your entire house. We ensure that your home is spotlessly clean inside out and dust-free.
Commercial Cleaning Services
At Integrity Pro Cleaning, we recognize the importance of maintaining a hygienic and sanitized work environment. Our commercial cleaning services are designed to support businesses of all sizes, helping them maintain a professional and pristine workspace. We offer customized commercial cleaning services that cater to the specific needs of your business.
Office Cleaning
We help you maintain a sanitized and dirt-free workspace, ensuring your employees have a healthy and hygienic workplace.
Carpet Cleaning
We provide effective carpet cleaning services that remove tough stains, neutralize unpleasant odors, and leave your carpet looking fresh and clean. We use effective cleaning methods to ensure a deep clean, restoring your carpet to its original condition.
Window Cleaning
Our professional window cleaning services leave your windows sparkling clean, allowing for more natural light to enter your workspace. We clean both the inside and outside of your windows, ensuring a complete and thorough cleaning.
FAQs
Are your cleaning products safe for pets and children?
Yes, at Integrity Pro Cleaning, we use only eco-friendly cleaning solutions that are safe for humans and pets.
Do you offer green cleaning options?
Yes, we offer eco-friendly cleaning solutions as an option for clients who are more conscious about the environment.
Do you provide cleaning equipment and supplies?
Yes, we have all the necessary cleaning equipment and supplies to provide top-rated cleaning solutions.
Map Section
Below is a map displaying our coverage area, which includes Rosamond and the surrounding areas where we offer our cleaning services.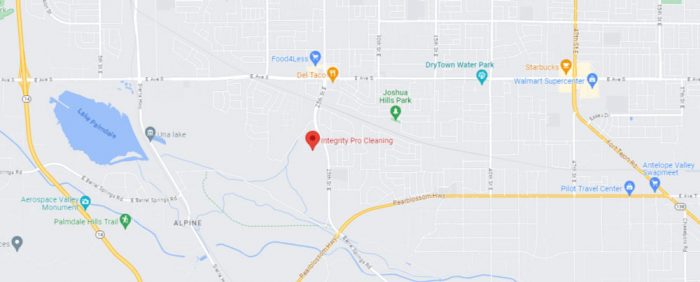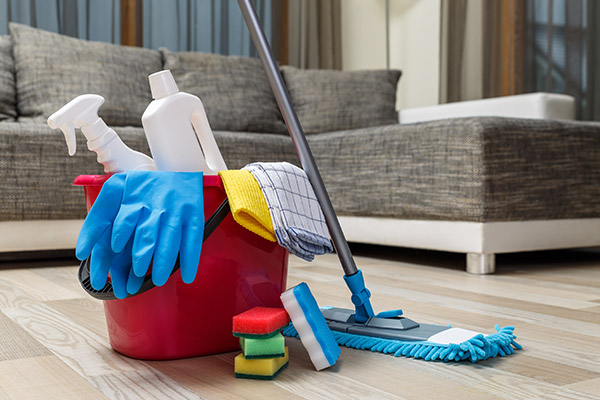 Need a Cleaner?
At Integrity Pro Cleaning, we are committed to providing exceptional residential and commercial cleaning solutions in Rosamond, CA. Our expert cleaners are always ready to take on any cleaning tasks, meeting and exceeding expectations in every job we undertake. Our emphasis on advanced technology and eco-friendly products makes us stand out from the competition. Contact us today for unbeatable cleaning solutions that will leave your home or commercial space looking and feeling rejuvenated.